Welcome
You've taken the first step…come up with a great idea.
CR MILES patent, trademark, and copyright attorneys will help you take the next several…from conception to protection…CR MILES turns ideas into assets.
Each type of intellectual property right differs, but all ensure that others do not profit off of your intellectual creations and a reasonable opportunity to recover your research and development costs. Contact us to find out more about intellectual property rights.
Our goals are the same as yours.
Safeguard your ideas, develop strong trademarks, and copyright your intellectual expression to achieve meaningful protection of your intellectual property rights.
Contact CR MILES about your ideas today! We Speak IP®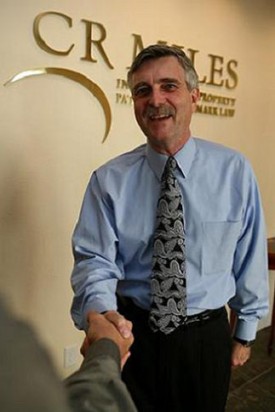 Affordable
CR MILES is located in the creative and inventive-rich Front Range of Northern Colorado, affording a low overhead that allows us to provide high quality legal services at a reasonable price. We gladly provide estimates in advance of performing efforts or expanding existing projects.
Experience
CR MILES attorneys have intellectual property prosecution, transactional and litigation skills to provide clients with thoughtful in-depth representation to obtain and protect your valuable intellectual property. We have in-depth experience in complex USPTO proceedings and conflict resolution to safeguard and enforce your rights.
Results
CR MILES has the experience, resources, and associations to expediently deliver high quality legal services to obtain and protect your patents, trademarks, and copyrights. Results are of paramount importance and we define our success by looking at your success.
Comprehensive WorldWide Service
CR MILES, a full-service intellectual property law firm, has experienced intellectual property attorneys providing legal services in the United States and worldwide through our network of associates.
CR MILES® Patent, Trademark, and Copyright Attorneys.
Contact Us or Call (970) 492-0000.